Books by Shoshana Alexander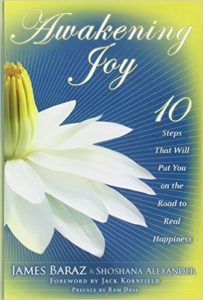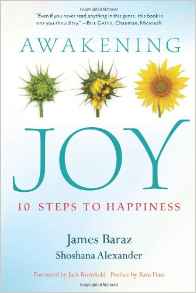 Awakening Joy
10

Steps that Will Put on the Road to Real to Happiness

Hardcover:: New York: Bantam, 2010

Paper: Berkeley: Parallax Press, 2012

Foreword by Jack Kornfield
---
"Opening to joy takes courage and intention. This book will inspire you to discover genuine happiness, and show you how. Drawing on perennial wisdom and accessible meditative practices, James Baraz and Shoshana Alexander offer teachings that can awaken your love of life."
—Tara Brach, Ph.D., author of Radical Acceptance
"In this beautiful and heartwarming book, Baraz and Alexander take us on a journey that truly awakens joy. This is a loving, wise, and compassionate testament to what is possible for each one of us. Hightly recommended. . Hightly recommended."
Joseph Goldstein, author of Mindfulness: A Practical Guide to Awakening
"This is an important book—and a great read! With its unique mix of story, philosophy, and practice, we can free ourselves from the bonds of suffering and innovate new ways of being that will last our lifetimes."
—Rick Foster, co-author of How We Choose to Be Happy
"This is a life-changing book that not only teaches practical, useful strategies for increasing your awareness but also illuminates choices about how you can lead your emotional life."
—Paul Ekman, Ph.D., professor emeritus, University of California, San Francisco,
author of Emotions Revealed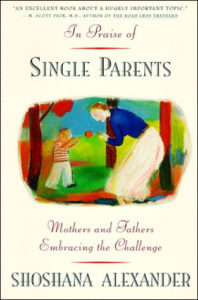 In Praise of Single Parents
Mothers and Fathers Embracing the Challenge
Hardcover: Boston: Houghton Mifflin, 1994
Paper: Houghton Mifflin, 1995
---
"Honest, tender, wonderfully written, and, most of all, truly helpful."
—Anne Lamott, author of Operating Instructions and Bird by Bird: Some Instructions on Writing and Life
"Some thirty years ago my wife died, leaving me with five young ones. How I would have benefited from and embraced such a book. I can't think of a more timely work, nor a more sympathetic and helpful voice."
—Joseph Chilton Pearce, author of Magical Child and The Heart-Mind Matrix
"A well-written, useful, thorough, and in all ways excellent book about a hugely important topic."
—M. Scott Peck, M.D., author of The Road Less Traveled
"It is time we recognize that the lack of adequate social support systems for families, not the structure of the single-parent family, is the issue. The need for a new dimension of family policy is clearly revealed in this book."
—Carol Moseley-Braun, former U.S. Senator, Illinois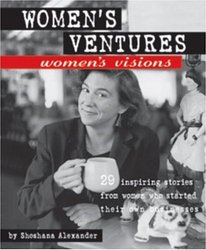 Women's Ventures, Women's Visions
29 inspiring stories from women who started their own business
Freedom, CA: The Crossing Press, 1997
---
"This is an excellent, timely, and fully inspirational book for women entrepeneurs and wannabe ones. There just isn't that much out there that tells great stories of women business leaders/small businesswomen with inspiring visions--and so we generally don't even get to learn these stories. This book shares 29 of those rare stories, and better yet, does them in the women's own words. It's highly inspirational, and a real treasure trove of women's wisdom for starting and running your own business. As a reader, you feel privileged to sit and "listen to" these 29 women tell their precious stories, and you come away feeling like you know who they are, and that you've been inspired to do more yourself. A great book, and one I'm very glad I stumbled across. It should make the short list of anyone's guide to what makes entrepeneurial women tick.
—Amazon review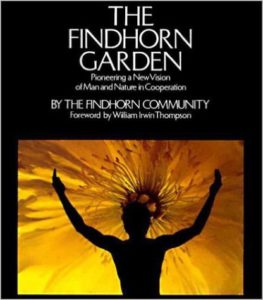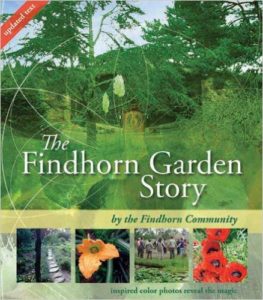 The Findhorn Garden
Pioneering a New Vision of Man and Nature in Cooperation.
By the Findhorn Community
Compiled and edited by Shoshana Tembeck Alexander
New York: Harper & Row, 1975
Foreword by William Irwin Thompson
---
One radiant energy pervades and gives rise to all life. While it may speak to us through plants, nature spirits, or the human beings with whom we share life on this planet, all are reflections of the deeper reality behind and within them. Myth has become reality in the Findhorn garden, not to present us with a new form of spiritualism but to offer us a new vision of life, a vision of unity. Essentially, the devas and nature spirits are aspects of our own selves, guiding us toward our true identity, the divine reality within. The story of the garden is the celebration of this divine life in its myriad forms. May the joy we experience in participating in this celebration deepen our commitment to revealing the total beauty of ourselves and all life around us.
—Shoshana Tembeck Alexander
---
---
The Findhorn Garden Story




By the Findhorn Community
Fourth edition by Findhorn Press, 2008
---
This new edition of The Findhorn Garden explores the relationship between the founders and the angelic and devic realms. At the same time it also explores the wider work of the Findhorn community and the huge effect it has upon all who visit. Today, the 'original' caravan stands as a tribute to the pioneering faith of its former residents amid a thriving village housing hundreds of people from all over the world. The Findhorn Foundation, at the heart of the village, is now internationally recognized as a leading center for spiritual learning and is surrounded by innovative and ecological businesses. The garden itself has expanded, and has inspired the creation of an organic farming initiative that feeds over 200 people . . . and provides students with an experience of how to grow organically and in tune with nature.
— The Findhorn Press